VAPORESSO XROS 3 POD KIT
Please note: Pods are 2 ml capacity, as per TPD regulations.
The Vaporesso XROS 3 Pod Kit is a fantastic starter pod device, designed to deliver great flavour, It features a 1000 mAh internal battery, pulse mode, and an adjustable airflow function.
The XROS 3 Pod kit includes two brand-new XROS series pods, which include Vaporesso's Corex Heating Technology, to fully maximise the potential flavour of your desired e-liquid.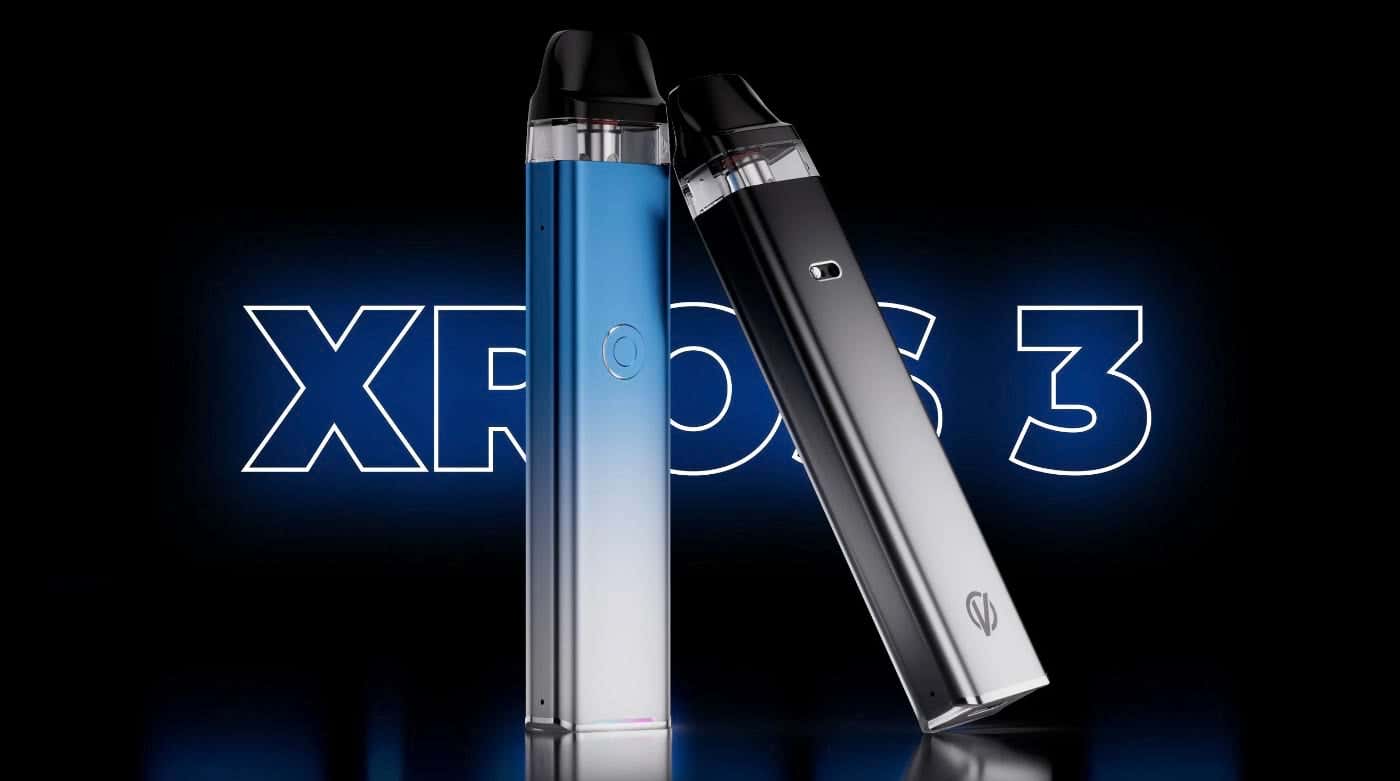 Flawless, rounded-edge design
The XROS 3 pod kit features a mouthpiece shaped to be more flat and perfectly suiting to fit the user, providing a more accurately tight MTL experience.
The pod device system can be powered by button, or inhale activation, depending on your preference.
The sleek, slim design of the XROS, presents a premium and modern look, with comfortability delivered in the palm of your hand.
Battery life
The XROS 3 battery device provides an intelligent battery life indicator, with an aesthetically pleasing neon light, updating you on your vaping and battery life.

XROS 3 Pods
The XROS series of replacement pods already feature 0.8Ω and 1.2Ω MTL pod choices, with top-filling and Mesh coil features.
New to the series, are a 1.0Ω addition to the tighter MTL experience, but also a 0.6Ω RDTL option, offering a more free inhale, while still benefiting from the flavour production that the XROS is renowned for. XROS pods offer the assurance of a leak-proof experience, with SSS Leak Resistant technology.


AXON Chip
The XROS 3 features an internal 1000 mAh high density battery, powered by the AXON chip, which delivers a strong consistent flavour experience, utilising pulse mode.

Precision airflow
The XROS 3 offers precision adjustable airflow, allowing you to switch from tight MTL, to loose MTL, to restricted DTL with different XROS pod options.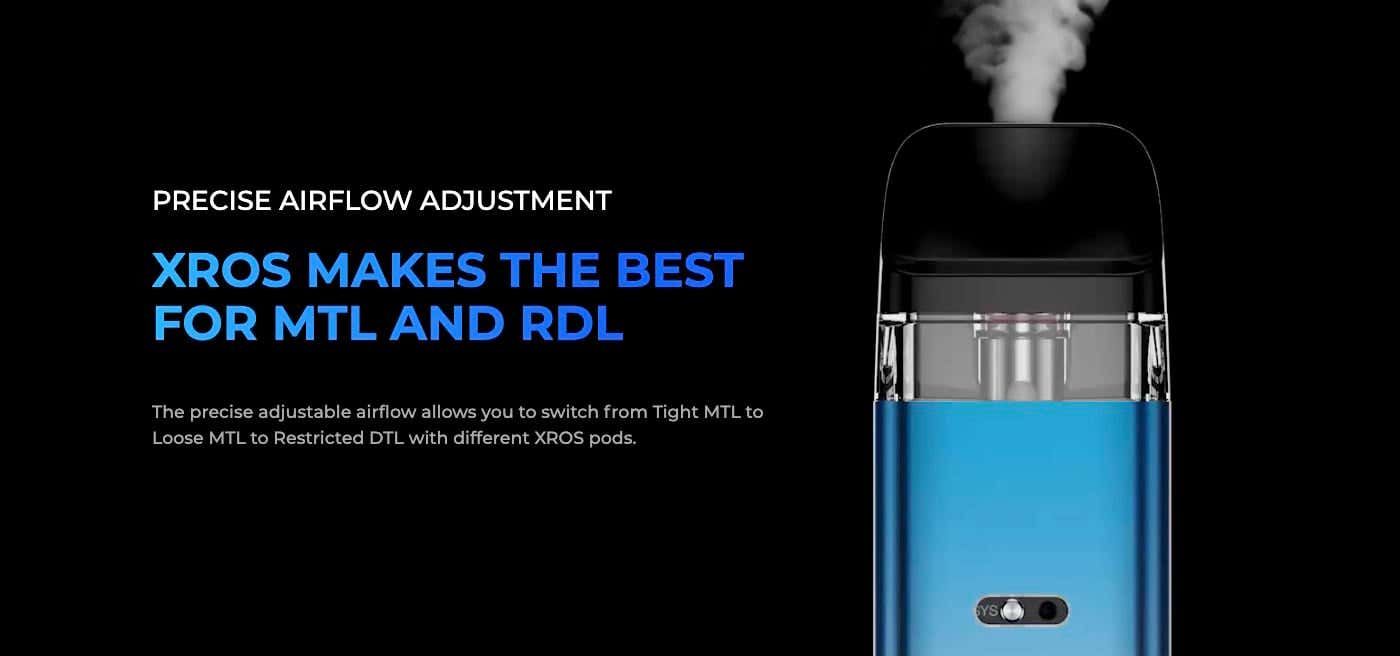 Oh. So. Powerful.
Don't be fooled by the XROS' size, as the innovative COREX heating technology applied with unique morph-mesh coil structure ensures a more rapid and even heating system, to efficiently vaporise your e-liquid to provide full flavour potential.
XROS pod technology provides higher liquid delivery through the use of fluffier cotton material, preventing burnt taste from shortage of e-liquid and extends the pod longevity by up to 50%.


Nic Salt and Free Base
All four XROS pod options are designed for use with both Freebase and Nic Salt e-liquids, with the 0.6Ω pod being designed to provide a sweeter experience with free base e-liquids.

Specifications
Dimensions: 23.6 x 13.7 x 115.1mm
XROS Pod Capacity: 2 ml TPD compliant
Type-C USB Charging: DC 5V/1A
Battery Capacity: 1000 mAh

What's in the box?
XROS 3 Pod battery device
1 x XROS Series 0.6Ω Refillable Mesh Pod (preinstalled)
1 x XROS Series 1.0Ω Refillable Mesh Pod
1 x Type-C USB charging cable
User Manual / Warranty Card